A property is a valuable asset. We are very considerate of your wishes and needs when presenting the property and choosing the right tenant.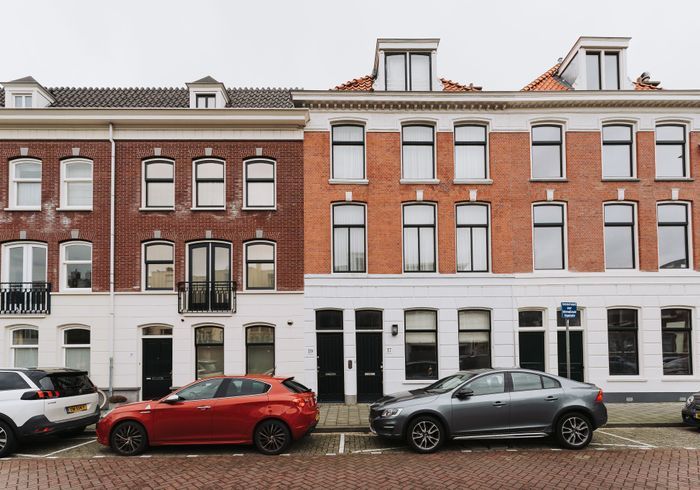 We work fast, but never overstep
We understand that letting a property is not a simple transaction and that understanding your wishes is paramount to reach a solid agreement. Our letting agents guide you from the first orientation meeting to signing the rental agreement. We are at your service 24/7 and will look for the right tenant for you. Would you like to know more? Request an introductory meeting for more information.
Apply directly
1
Intake
In an introductory meeting, we discuss your wishes, the advisory rental price and relevant laws and regulations.
2
Written assignment
We combine our advice into a service provision order. You can read all the agreements we make here. We ask you to sign it for approval.
3
Photographs
We take professional photos of all the rooms in the house for a good presentation to potential tenants. We publish these in a listing on Funda, Pararius and our own website.
4
Rental conditions
In consultation with you, we determine the final monthly rent. This is determined by the layout of the property, legislation and contracts for utilities.
5
Viewings
We give potential tenants the opportunity to view the house. We always plan these appointments in consultation.
6
Contract(s)
Once the potential tenant has been screened and an income check has been carried out, we prepare and clarify the tenancy agreement. Both parties can then sign it.
7
Check-in
We organize a completion inspection where we take photos, record meter readings and, after approval, hand over the keys to the new tenant.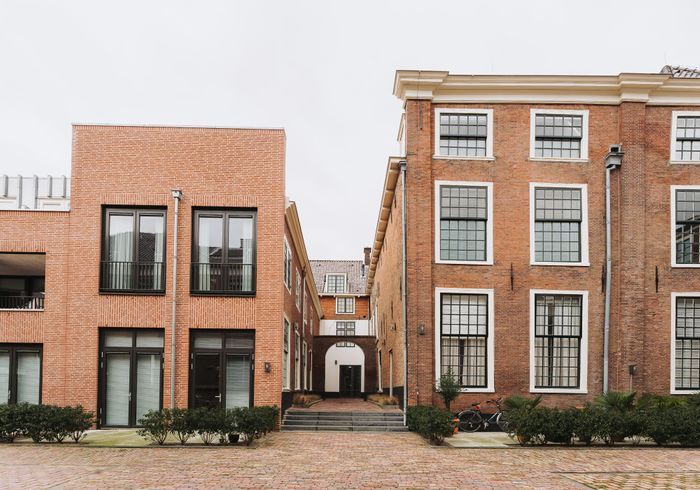 Your rental agency in
The Hague
De Familie Makelaar brings tenant and landlord together. Our experts have years of experience in letting out houses and a broad network of their own in The Hague, Wassenaar and the surrounding area. With a personal approach and our fresh perspective on The Hague's real estate market, our estate agents will go the extra mile for you.
Ik heb onlangs samengewerkt met Pepijn van de Familie Makelaar bij het vinden van mijn nieuwe huurwoning in Den Haag en ik kan Pepijn niet genoeg aanbevelen. Zijn expertise en professionaliteit maakten het hele proces zo veel gemakkelijker en efficiënter dan ik had kunnen verwachten. Vanaf het eerste contact was de verhuurmakelaar zeer responsief en behulpzaam. Ze hadden een goed begrip van mijn wensen en behoeften en stelden verschillende woningen voor die daarbij pasten. Ze waren flexibel en pasten zich aan mijn schema aan om bezichtigingen te plannen en waren zeer goed geïnformeerd over elke woning die we bezochten. Toen ik eindelijk de perfecte woning had gevonden, stonden ze me bij met het hele proces van de huurovereenkomst. Ze legden alles duidelijk uit en hielpen me bij het onderhandelen van een redelijke huurprijs. Ook na het tekenen van de huurovereenkomst bleef de verhuurmakelaar in contact om ervoor te zorgen dat alles soepel verliep en ik me thuis voelde in mijn nieuwe woning. Over het algemeen was mijn ervaring met de Familie makelaar zeer positief. Ik ben dankbaar voor hun hulp en expertise bij het vinden van mijn nieuwe woning en zou hen zeker aanbevelen aan iedereen die op zoek is naar een huurwoning in Den Haag.
Mariëlle Tonnon
Ik ben onlangs verhuisd naar een nieuwe stad en heb de hulp ingeroepen van een makelaar bij het vinden van een geschikte woning. Ik koos voor de Familie makelaar en ik kan eerlijk zeggen dat ik zeer tevreden ben met hun dienstverlening. De makelaar waarmee ik werkte was zeer professioneel en deskundig. Hij begreep precies wat ik zocht in een woning en ging vervolgens aan de slag om de perfecte opties te vinden. Hij was altijd bereikbaar en antwoordde snel op al mijn vragen en zorgen. Wat ik het meest waardeerde aan de familie makelaar was hun toewijding om te zorgen dat ik de beste deal kreeg. Ze zorgden ervoor dat ik geen enkele stap oversloeg en boden advies en begeleiding gedurende het hele proces. Dankzij hun inzet en expertise heb ik nu mijn droomwoning gevonden. Ik zou de Familie Makelaar ten zeerste aanbevelen aan iedereen die op zoek is naar een nieuwe woning. Ze hebben mijn verwachtingen overtroffen en ik kan niet genoeg goede dingen over hen zeggen.
Max Magura
Zeer prettig en professioneel geholpen en was ook erg blij dat ik buiten kantoor uren ook terecht kon. Kortom een aanrader !
Karin Mulder
Perfecte dienstverlening. Toen ik in twijfel zat om mijn woning te verkopen kwam ik bij Pepijn terecht. Hij heeft mij begeleid en goed advies gegeven voor het verkopen en/of aanhouden van de woning. Prettig geholpen.
Danny Huijtink
Super attente makelaar, die de tijd heeft genomen om naar onze wensen te luisteren. Hierdoor hebben wij uiteindelijk ons ideale huis gevonden. Kennis, ervaring en prettige communicatie!
Frans Wellink